Zoned In is an App for skateboarding enthusiasts. It turns your skate experience into real life video game.
It is available on iDevices, Android and also for web. Check it out at Zoned In website.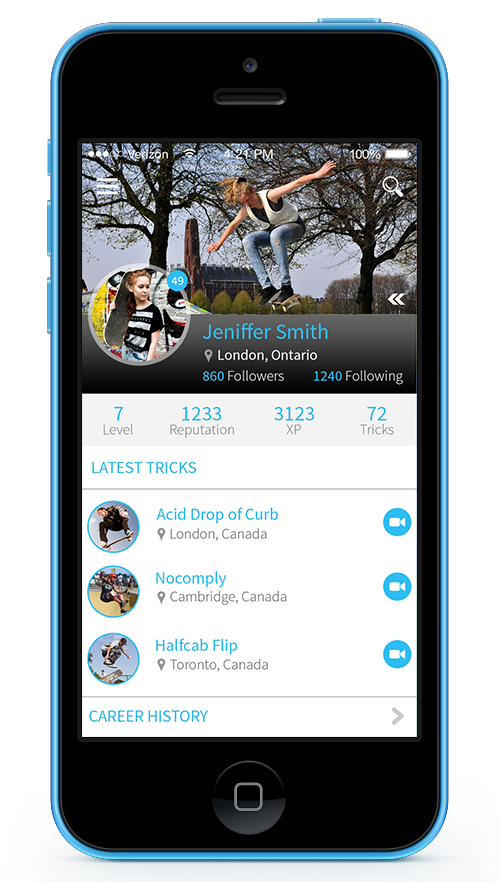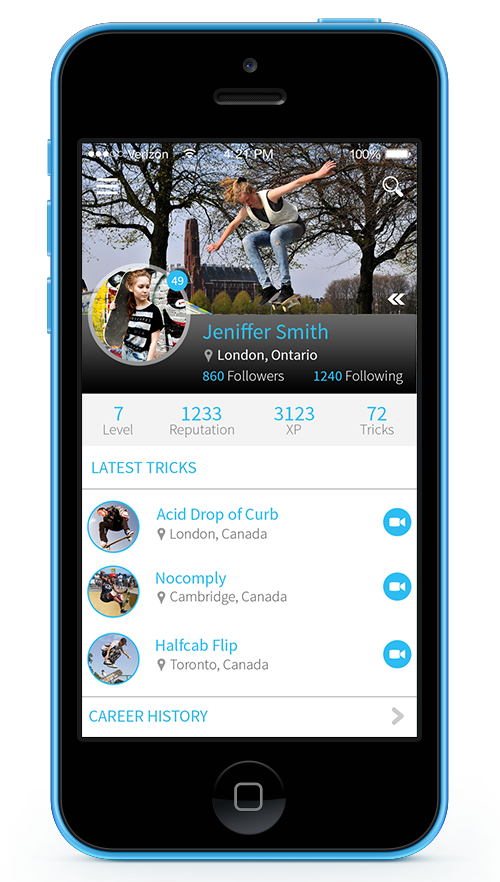 Skate.
Zoned In presents the user with a series of tricks and levels that get harder as you go. Choose a trick, learn from the pros, practice, and then catch a video of you doing the trick to earn experience points (XP).
Connect.
Follow other skaters and watch their videos. Promote your videos in the app and through your other social networks.
The more followers you get and likes your videos receive, the more reputation points you will earn. Dislike your buddy's video if he bails or doesn't land his trick clean but don't be a hater or you'll lose reputation points!
Compete.
Are you the best skater on the block?
Now is your chance to shine! The Zoned In leaderboards will showcase the top 10 skaters in every Town/City, Province/State, Country and yes even the World. It doesn't matter where you are, the world is at your fingertips. Skate everyday, rise up through the rankings, and see how you stack up against the best in the business.
Get Noticed.
Your videos, your platform, your reputation.
Unlike mainstream sports, skaters are in charge of their own promotion and media. Harness the power of Zoned In to get your profile noticed on the world stage.