Thank you for downloading Profit Karma. Here is how to set it up.
When you click on Click to Approve button on the Profit Karma app you will land on the page shown below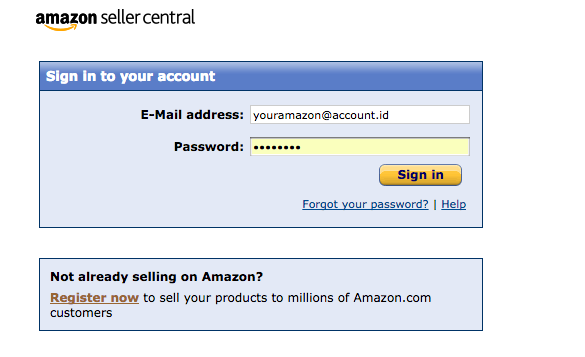 Enter the email address and password for your Amazon professional account. This will take you to the next page.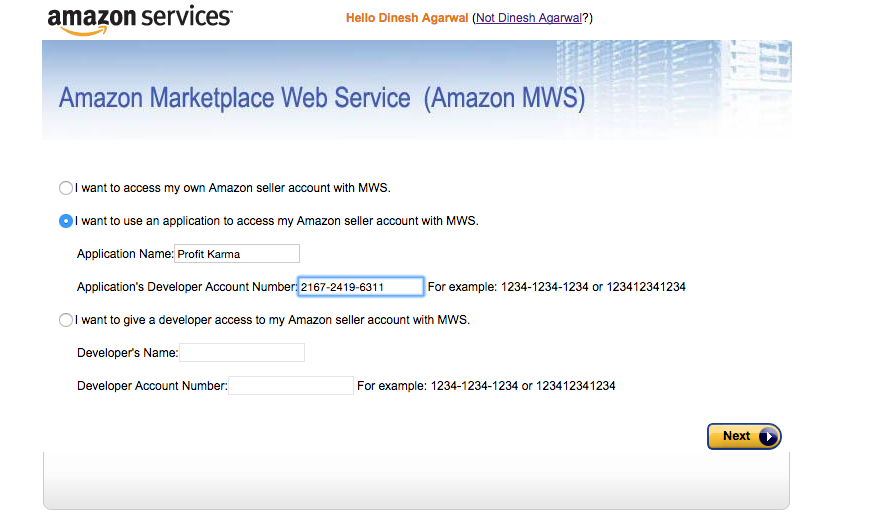 You need to select the second option "I want to use an application to access my Amazon seller account with MWS. This way you will give us access to query Amazon on your behalf.
Application name here should be Profit Karma
In applications's Developer Account Number enter 2167-2419-6311
Once you do that and hit Next, you will land on the following page.
Check both checkboxes and hit next. You are almost done here. On the final page you will see MWS Authentication Token as shown below.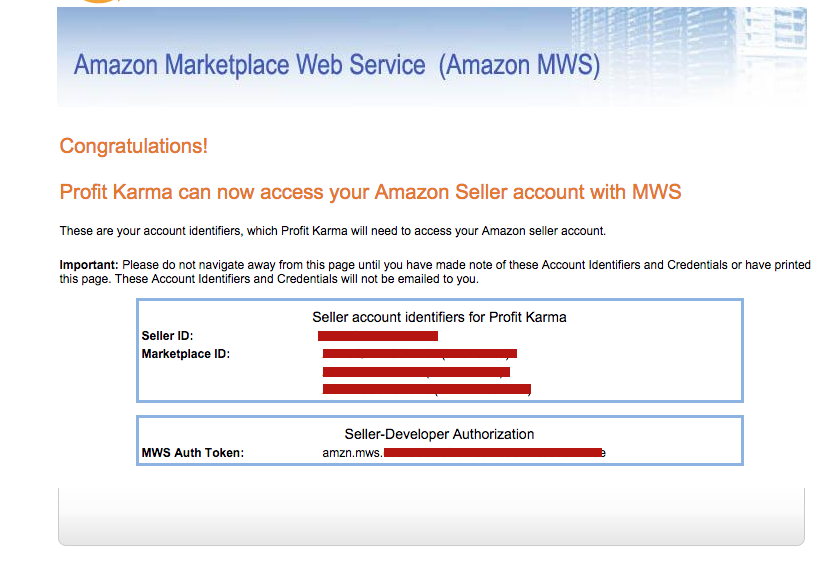 Copy this token and paste it on the Profit Karma App. Hit verify to make sure you copied it right.
You only need to do this once. After the first time, you will simply be able to search by typing product names or scanning a bar code. Thank you.