Today, August 26th, marks the day when we started Pro Start Me last year. It has been an eventful journey for all of us here. I am not sure what is there for us in future, but the past year was quite an experience. It is filled with mixed emotions of getting excited about an idea, building it, launching it, and watching it either fail fast or get traction. We have so far worked on over 10 ideas and every single one of them taught us all a thing or two.
I started Pro Start Me to help entrepreneurs get their ideas out in the world without going through the frustration that I went through when I started working on my first startup. After 10+ ideas/companies later, I am proud to say we have made this world a better place – one startup at a time. We are not done yet, as a matter of fact this is just the beginning. We will continue to do so and now with even more enthusiasm.
Instead of summarizing everything in a monologue, I will talk about our projects individually and discuss what we learnt from them. Go grab your cup of coffee, this will be a long ride. I will try to discuss them in order we started working on them, but it is likely that I mess up the order.
Bookup
Startup Lesson: Fail fast.

Bookup was my starting point as an entrepreneur and hence it will always have a special place in my heart. We made all sort of mistakes with it. Instead of learning what customers wanted, we came up with features ourselves and continuously updated a tool that nobody could use.
We were clueless, really. We talked about useless stuff like having corporate parties at Las Vegas and things like what happens to stocks of the company when one of us dies. We were "teenagers of startup world" and thus we were romanticizing the idea of a startup, without realizing that at the end you must have a product that people would want to buy. We thought everyone who thrashed us was stupid and always looked at positive comments.
Our idea was definitely not bad, we even recognized the problem correctly, but it was not practical for our target audience. We wasted a lot of money on designers and developers getting that perfect tool that will sell.
What I learnt from Bookup is that one should fail fast. If you have created your MVP (minimum viable product) and exposed it to some people in your target audience – by means of ads, pleading, spamming friends and family and what not –  you should know if people will use it or not. If you don't get anyone to buy it or use your tool the way it should be used, it is a failure. Pivot right away or look for another idea.
We might have easily spent $20K, but looking back it was worth the lesson. We started Bookup when I was a Ph.D. student at Georgia State University and the frustration with hiring outsourcing teams made me start Pro Start Me. The go to place for any entrepreneur to get his/her MVP ready. Ok, that was a plug I could have totally done without.
Suite of Marketing Tools
Startup Lesson: Give Give Give, Ask.
While we were working at Bookup and seeking more clients, we had some time on our hands. I offered to build tools to a community on Reddit. I created a thread and asked a community if they wanted any free tools. Here is a link to that thread. It got to that sub-reddit's front page and thus I got a decent number of requests.
I built almost everything that was requested and put everything at a domain I had lying around. If you are a marketer and want to get interesting data from Twitter, those tools will help you. The tools are available at Text Free App – Pro Start Me's free tools.
This was a satisfying experience. Not only did I get my name out, I made a few friends that are still with me till date. The experience made me realize that it is important for entrepreneurs to give first and then ask.
Strayte
Startup Lesson: Passion is necessary but not sufficient

Strayte is a mobile social calendar that allows you to discover events in your city by interest and location. We detect your location when you visit us and show you a list of events around you. We created an algorithm that could recommend suggestions based on a number of factors for those who are logged in.
We ran out of money while developing Strayte and thus we had to leave it before calling it our final version. It does everything though, but could use a little bit of love here and there. However, my partner did not like the presentation in the current form so we never were so motivated to push it forward. She is taking a break now and we hope things will improve.
The lesson I learnt is that it is important for you to manage your finances. Once you start on a project without proper budget it will put a lot of stress on you. While enthusiasm and passion are necessary ingredients for a successful startup, they are not sufficient.
Equitylancer
Startup Lesson: Have control or don't participate
Equitylancer allows one to seek talent for equity. It is somewhat similar to our own concept of Pro Start Me, but here you seek multiple talents located anywhere in the world instead of having one team under one roof. I worked on the Equitylancer module of this project. As of writing this blog, that is the only completed module for this website. I now own equity in the unfinished idea, but it was fun working with the team.
My lesson from this project is to never work on a part of a project as in that case you don't have any control on the future. Your equity will have no value if the project never gets delivered to the world.
Said Santa
Startup Lesson: Plan ahead
Said Santa is a fun app I created to analyze tweets to find out if a person has been nice or naughty. It goes through tweets for a given account and tells you if they have been behaving on Twitter. Try it out now to see if you swear on Twitter.
It is a fun app, it did not take me long to make it either. I was a little late to push it out as Christmas was almost over and hence nobody really used it.
There wasn't much to learn here, but I know this app would have worked better if I had done it in time. I also need a way to monetize this.
Mindstack Connect
Startup Lesson: Value proposition must match with audience's need
When you are hiring talent, it does not pay you back before they get hired and start doing amazing things for you. With Mindstack Connect we solved two problems. Mindstack Connect asked job applicants to invite their friends for a job recommendation using social media. An applicant can share a tweet or a Facebook or LinkedIn post and their friends can retweet or like it to give them a recommendation. We sorted people based on the recommendation votes.
On one hand this allowed employers to find people who really wanted to work with them, and on the other hand employers got their name out on Social media. The applicants thus had a say in the process as well. We did make a few sales and got a lot of applicants to our platform, but we were serving the food and hospitality industry. They did not care about social media as much as we thought.
We are now going back to it with our target being the social media industry. Let us see how it works.
Fan Harvest
Startup Lesson: Ideas are dime a dozen. People matter.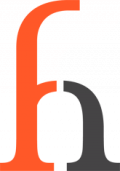 Fan Harvest is one of our most popular startup so far. It has gotten a decent traction and we have users all around the world. Fan Harvest is a dream come true for Facebook marketers. Using audience from Fan Harvest, a Facebook campaign gives 2-8 times better results. You save money and get more sales. Fan Harvest was a side project, created to promote Plus Karma, a tool that my Bookup partner, Jay Moran, was pitching at Founder Institute Atlanta.
When he discussed how we were going to use Fan Harvest to help Plus Karma growth, the advisors asked him to drop Plus Karma and pursue Fan Harvest. We haven't looked back since. With clients like CNN, we have come a long way but we are not done yet.
Fan Harvest reinforced my belief that ideas are not that important, it is the people and their power to execute an idea. Jay and I worked on Bookup that did not work, but we are still working together. We do not romanticize about startups anymore.
Flippiness
Startup Lesson: If they want it, they will pay for it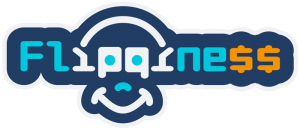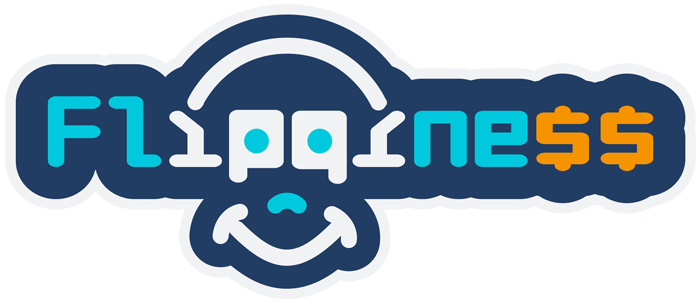 Flippiness is for those who want to make a solid side income, i.e. it is for almost everyone in the world. I wrote Flippiness in literally two hours and put it up there to see if the idea works. I was able to sell within 24 hours. I was astonished as I have never seen an idea validated so fast. I got my team together and gave it a nice UI/UX and added a bunch of machines to it. We now have about 600 subscribers and it is going strong. We just finished an iOS app for it. It costs $50 or $100 a month to become a premium Flippiness member.
Flippiness has started contributing towards my overheads of running Pro Start Me. I just hope we continue the growth and take it to the next level.
Flippiness is a clear example that if your idea is worth it, people don't care about the looks. If you offer them something they need, they will put money into it.
Folwd
Startup Lesson: Just building it does not count. Promotion matters.
Folwd is a tool we created out of necessity. With so many startups, it was a real pain to keep our social profiles active. Yet, all our startups have to be up to date with Social media. We spent way too time looking for good content that was worthy of sharing with our audience. While there are tools that allowed us to share  on multiple accounts from a single dashboard, they all had a single issue. They could not recommend us good content that was tailored to our target audience.
For instance a student who is a target audience for Bookup would probably don't want to see content that is made for digital marketers who are in the target audience of Fan Harvest. I had to spend over an hour looking for something worth sharing and then sharing it on my accounts individually.
This is what motivated us to create Folwd so that we can find highly tailored content and share it on multiple platforms at the same time. Folwd works great – here is how it helped me increase my website traffic by 408%. Go ahead an try it out. Here is a 20% OFF coupon PSMF20 good till September 24th, 2014.
Folwd was quite a learning experience for us from technical standpoint. We created some amazing algorithms for content recommendation and allocation and we coded a lot of magic into it.
We haven't promoted Folwd much so people don't know about it. We have only about 100 users or so who use it almost every day, but since I have seen it working I know it offers a lot of value. Most of my partners use Folwd and they have recommended it to their circles who also use it now. It is high time I started promoting Folwd.
Mindstack
Startup Lesson: There are simple solutions to big problems.
I am a social person who is well connected with others. I work with a lot of people on different projects and thus my inbox is more cluttered than my desk's drawer.  I also have a habit of quickly checking my emails if I get up at night. All this results in a cluttered inbox and emails that I never get back to in the morning as my email client puts them in "read" mode. My partner David Uram realized that it was a common problem.
People working on projects (technical, academic, business, non-profit etc.) need a way to communicate with each other effectively. It is important to manage their communication for them without them needing to put efforts to stay on top of it. That is what we do with Mindstack. We let you communicate and put everything that needs attention on top for you to attend first. We do this intelligently without your intervention.
I started working with David as part of Mindstack a few months ago, but it did not work out because of multiple reasons and David parked the projects. We then went on creating Midstack Connect and Mindstack XP but those projects were not a success either. We are now back with Mindstack to try a new twist of a common problem.
We created APIs for Mindstack as well as SDK for developers to open Mindstack to the worldwide tech talent.  This was a great learning experience for me and my time. David is good at numbers and thus I also learnt how and why numbers matter and how to read them.
Profit Karma
Startup Lesson: Care for others

Profit Karma is our first iOS App, you can check it out on App store. It allows you to scan any barcode and see the price of the item on Amazon. If you are trying to buy an item to later sell on Amazon, it tells you if it will make you any money and if yes how much. Amazon sellers have to train their brains to work like a computer, but Profit Karma obviates that effort.
Since this is our first app, we don't know how different it is to promote an app compared to promoting a startup. We are going to find it out soon. Wish us some luck.
There are already some well established players in this market. One of them recently changed from a one-time fee to monthly subscription model. People hated that and that gave me an idea to build a version that does everything, looks better and makes it easier for people to save time for core business activities.
I created Profit Karma because one of the projects that we were expecting to get did not come through and my developer was sitting idle. If your people are sitting on bench doing nothing this is the best way to demotivate your team. I had to come up with a creative way to get them on learning something. This app was a good learning experience for them and for me. We have already sold two copies..YAY
Where do we stand today
Since our business model is not the one that makes money, my bank balance is not impressive. I always had a few months of runway and that is where it is today. Some of the companies are getting traction, which is what I count on.
With so many ideas out there, I am optimistic about our future. My deadline is 3 years; if Pro start Me does not cross a Million bucks in revenue/valuation I will find a better place for my team and then go do something else. I doubt that will be required though because people like you always have a great idea to build the next big thing. May be you have that idea right now? If that is the case let us talk.
I am fortunate and grateful to have my team with me. If somebody coined the term "A players" he must have worked with people like my colleagues here. They don't know what No means and are ready to take on any challenge. They know a lot already and they are quick learners. It is a pleasure working with these guys. I hope they feel about the same working with me.
I must also thank my partners. If they did not trust in me and my rather new business model, I would not have pursued my dream. It is always great to work with so many interesting and smart people wishing that a little bit of their smartness will rub off on me.
Finally, I will offer you a discount on any of the startups above. Just email me or leave a comment.